Knob Trail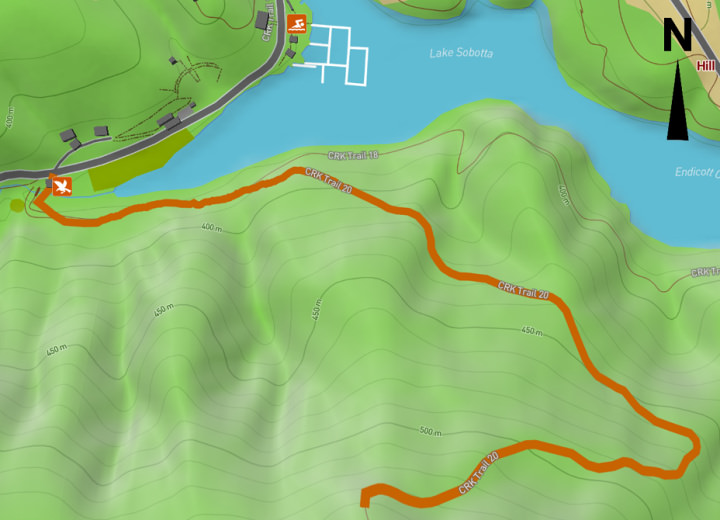 Interested in making the trek to the top of Raven Knob? Overlooking the entire camp, everything is visible from the bright view above, from the OA Arena and Lake Sabotta, to the Climbing Tower and Blue Ridge Mountains in the distance. A truly gorgeous view, we recommend every visitor take at least one trip to the Knob.
Fast Facts
Trail Type
Out & Back
Trail Length
Approx. 3 miles (total)
Blaze Color
Blue to Orange
Elevation Gain
656 FT (~200 M)
Trail Description
The Knob Trail connects to the Perimeter Trail, as it shares the same blazes. Starting behind the Raven Scouts area, across the foot bridge over Endicott Creek and to the left, make sure to put your name down at the check-in box before entering. From there, you'll start on the Lake Trail path and will shift right as you ascend to the knob.